LIVE FEED
Bryan County Middle ,
2 months ago
Here is our eLearning information! Thank you for working with us to provide an ELITE eLearning experience
view image
Bryan County Middle ,
about 16 hours ago
Catch us next week as we release our Rising Redskins #BeBCMS Cribs for our upcoming 6th grade class! Also, we will have information about yearbook pick up as well as our Summer Reading Challenges. We will have additional yearbooks to sell- so stay tuned if you are interested! We hope you are enjoying the last days of MAY! We miss you! #BeBCMS
Bryan County Middle ,
10 days ago
BCMS is open today 7:30-6:00 for extended hours for ChromeBook returns! We can't wait to see you! ❤️🤓👋🏻🎉🌟

JM ,
11 days ago
It's coming up tonight at 6:00! The moment you've been waiting for... BCMS Cribs Episode 2! Check it out on our Facebook group, or our YouTube channel. Remember, the premiere is at 6:00pm tonight!
SEE ALL posts
News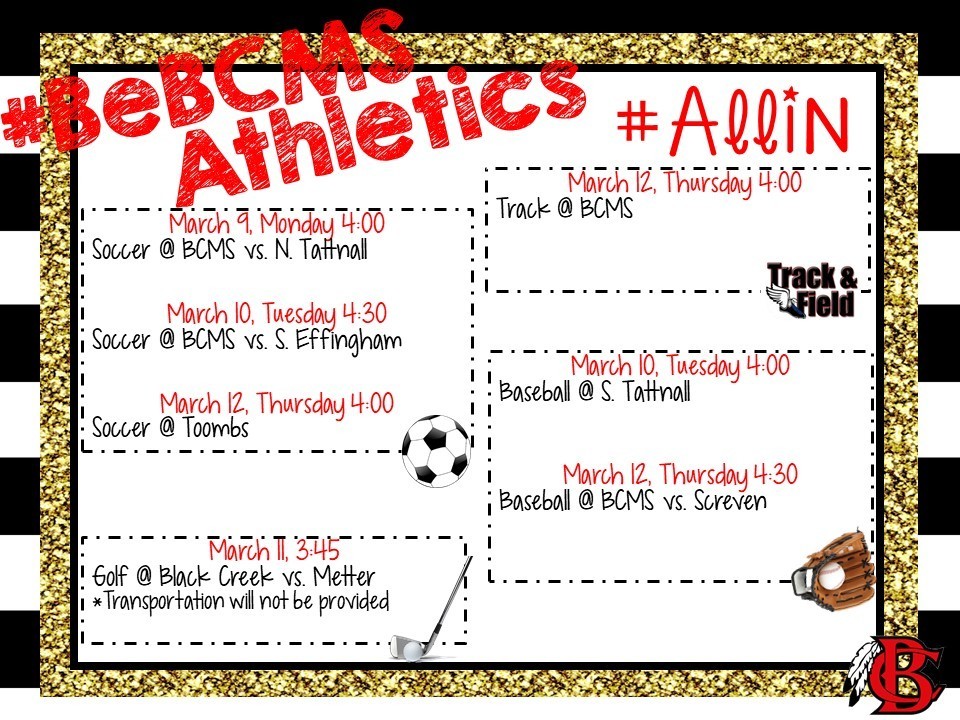 Rain, rain, go away! Next week has a much lower chance of rain, which means a much higher chance of catching your #BeBCMS Scholars in action. Come catch the Soccer, Track,...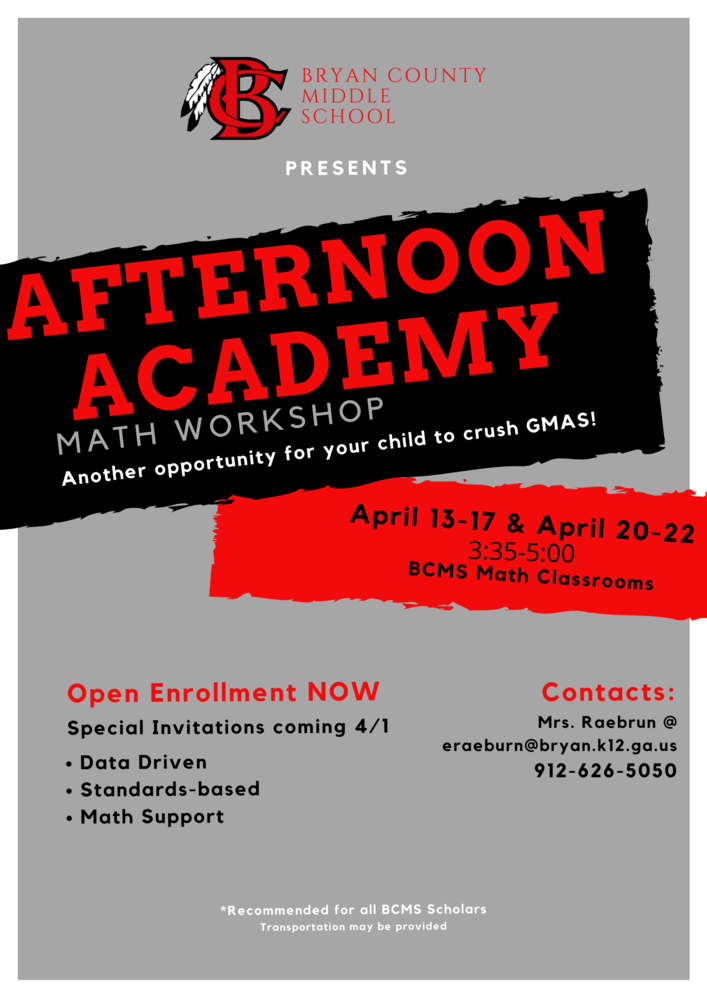 Parents, we're offering an opportunity for your child to crush the Math portion of the GMAS! Join us from 3:35 - 5:00 on April 13-17 and April 20-22. Enrollment is open...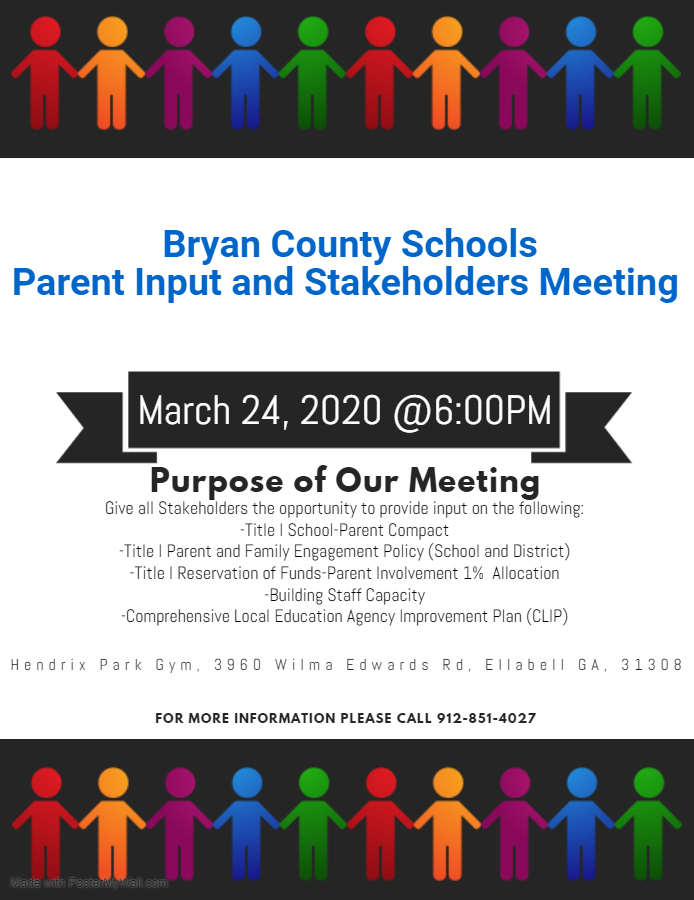 This meeting has been cancelled.
SEE ALL NEWS