Self-portraits from the art room.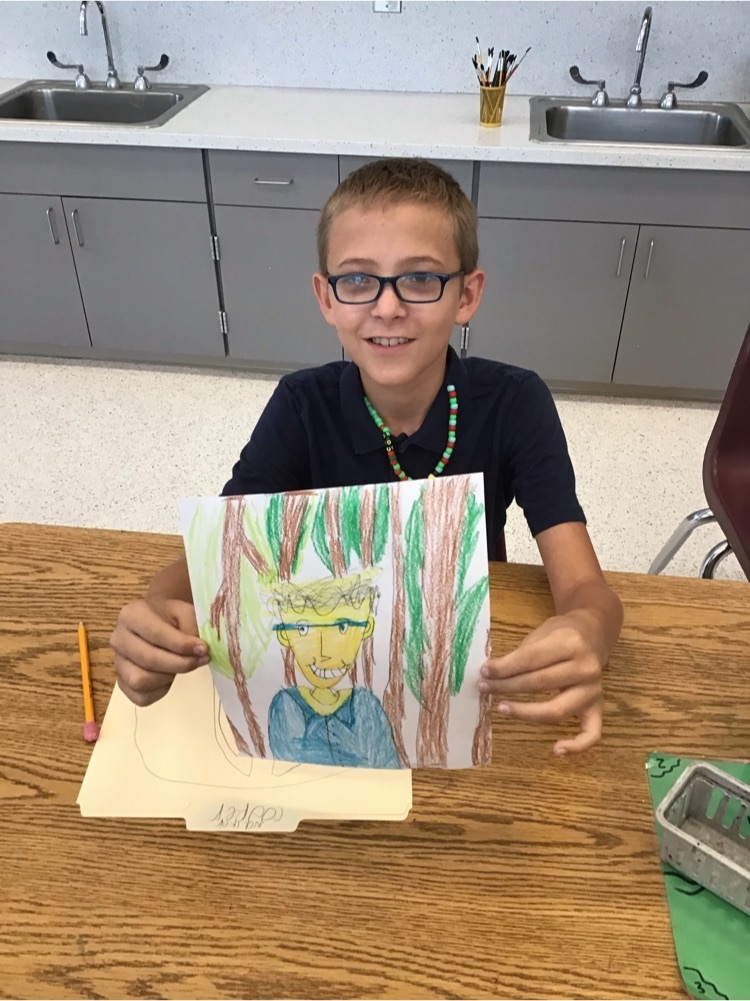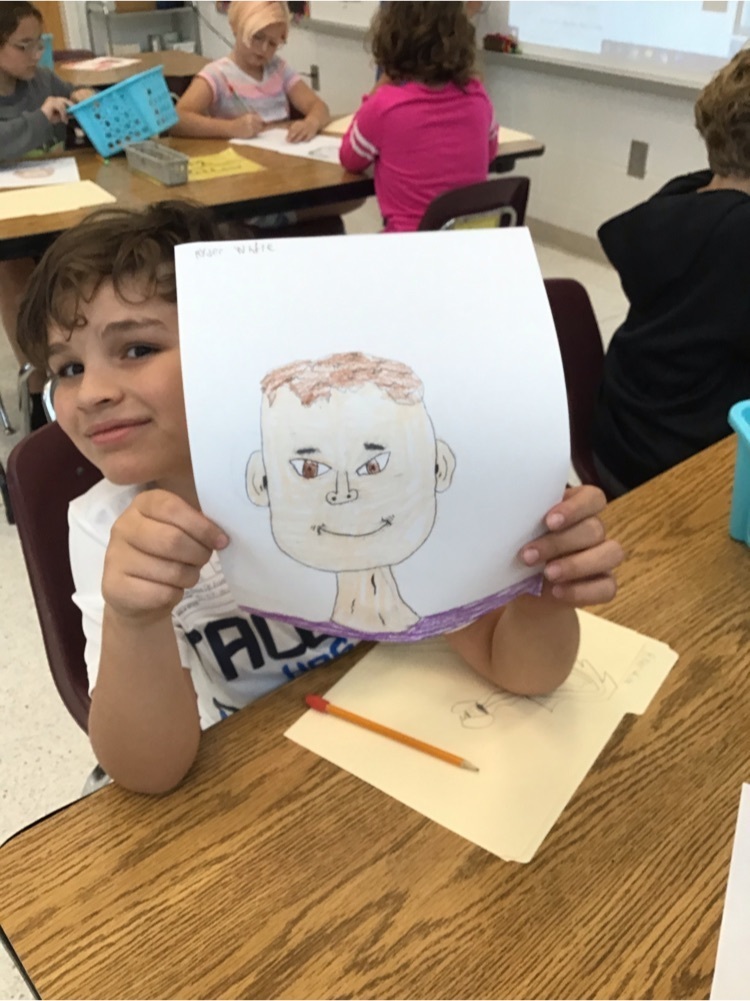 BCS IS LOOKING FOR PARENTS!! Did you know that employees of Bryan County Schools who live out of district can make application for their children to attend school in Bryan County? We have immediate openings in Transportation (bus drivers), Operations (custodians), and School Food Nutrition (school nutrition workers), and these positions have hours that can work around your child's school schedule. If you are interested in one of these positions, please contact Debi McNeal, Director of Human Resources, at
dmcneal@bryan.k12.ga.us
, or call 912-851-4000.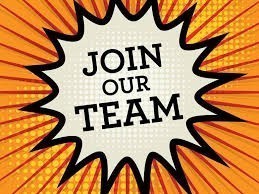 Bryan County Schools would like to hear from you! We are asking all families in the district to complete this survey (link below). The collected data will assist our district with obtaining local, state, and federal funds to provide additional resources to Bryan County students and their households. Survey window will close on August 10th at 11:59 PM. Thank you in advance for participating and for your responses!
https://forms.office.com/r/NR70Fwadai

Click on the following link to check out our 2021-2022 Back to School newsletter!
https://5il.co/vnns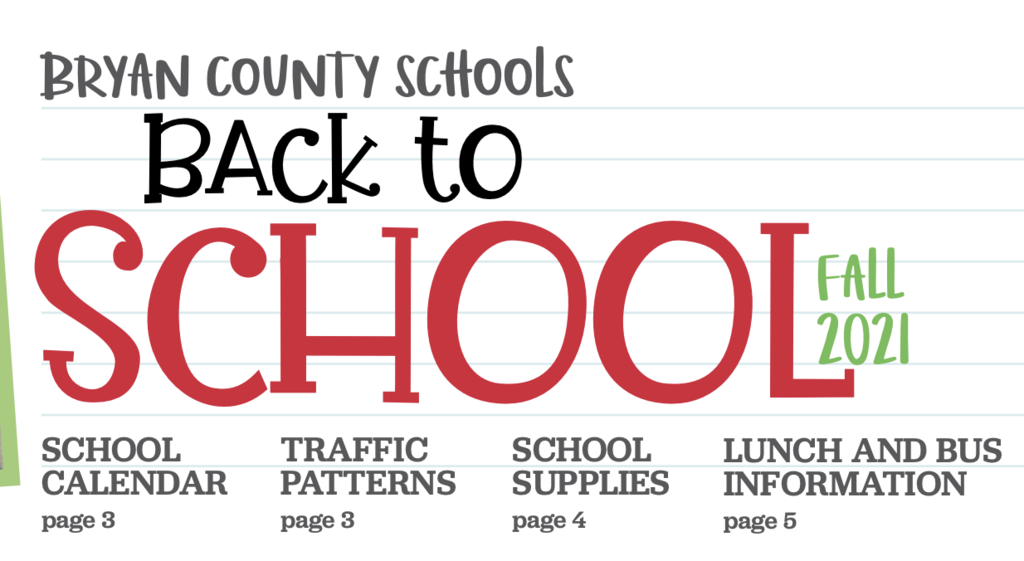 All the information parents need to know about the school year is located in the link below. We are looking forward to a great year.
https://www.smore.com/2sv5p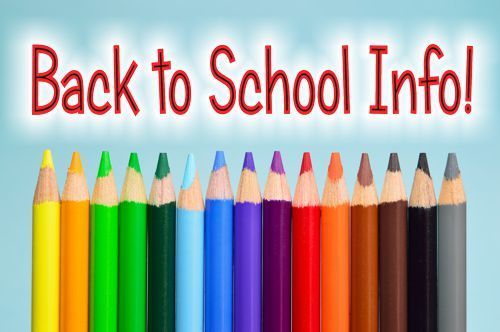 We are so excited about all the new resources students will have next year at BCES. It's going to be a magical year.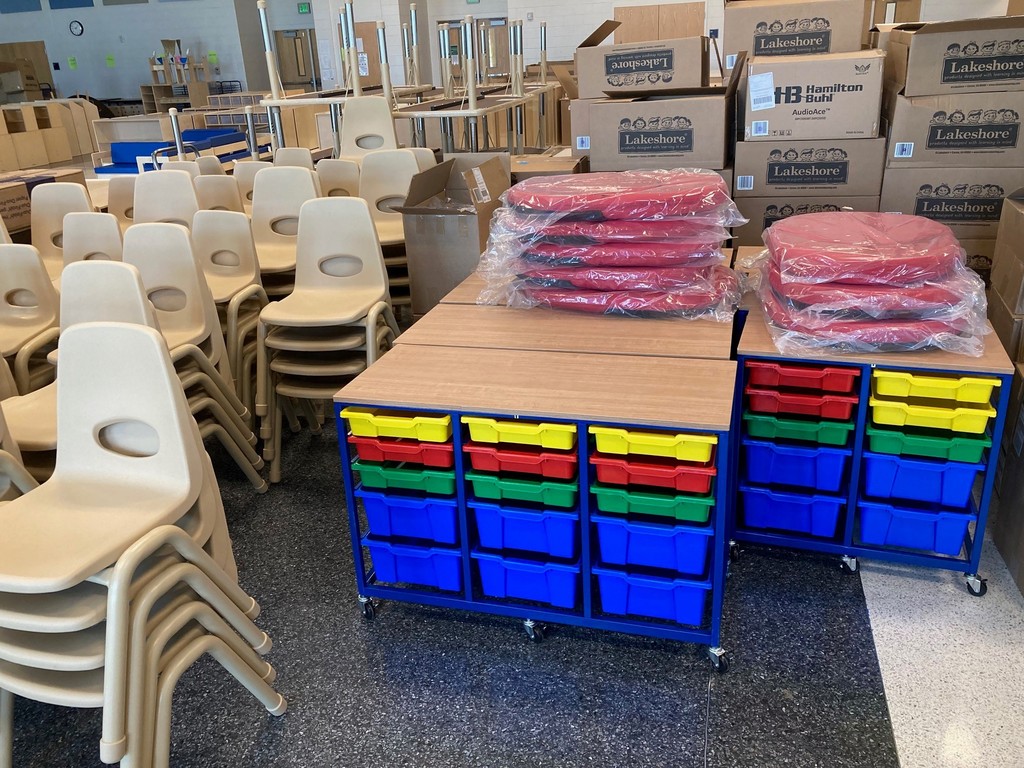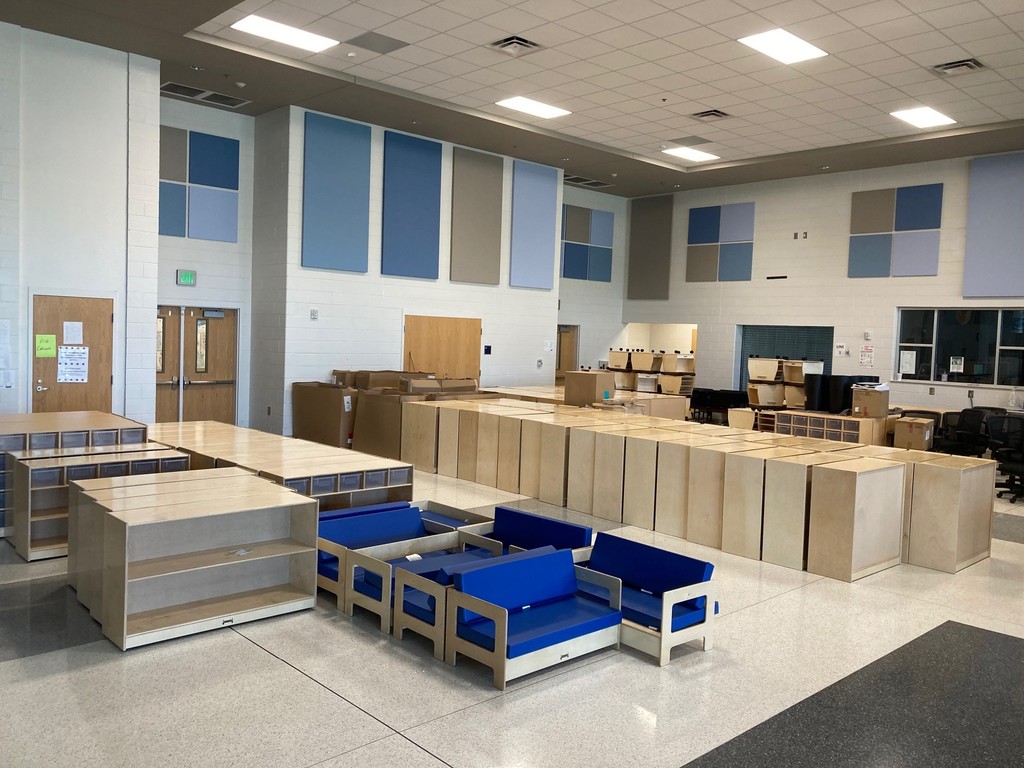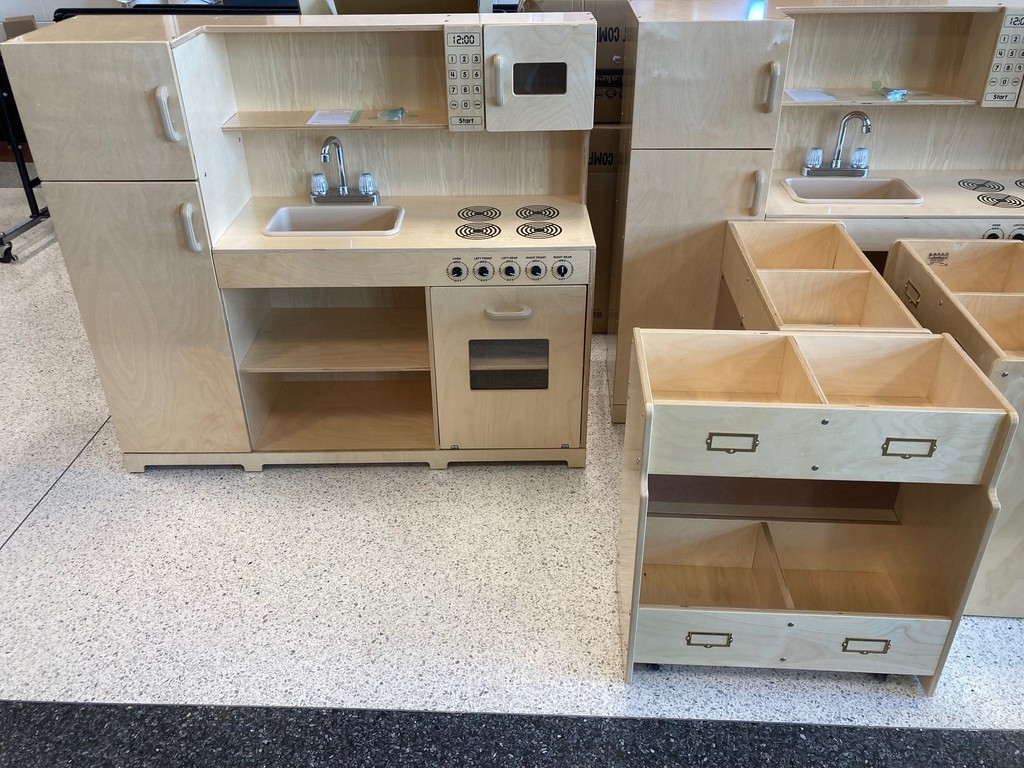 Its time to register for Kindergarten if you have recently moved to the area or if your child attended Pre-K last year. Your child is already registered for Kindergarten if your child was in Pre-K at LPS last year. If your child was in Pre-K at Headstart last year, your child is NOT registered and you need to click on the link below and register for classes.
https://www.bryancountyschools.org/page/new-student-registration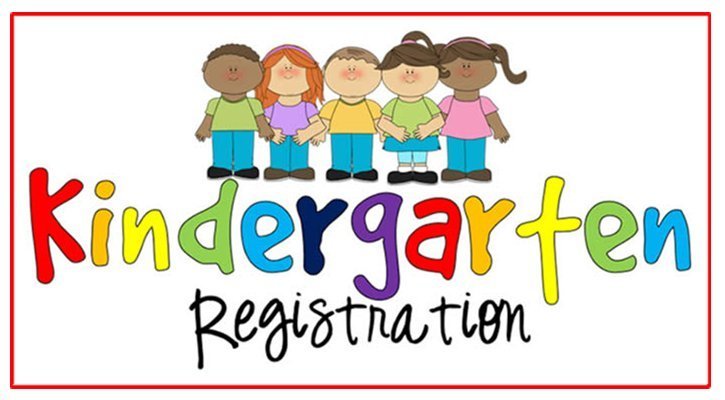 Lanier Primary School yearbooks have been delivered to BCES. Parents can pick up yearbooks from 9-2 Monday – Friday from 6/23/21 - 7/1/21. Extra copies are available for $25.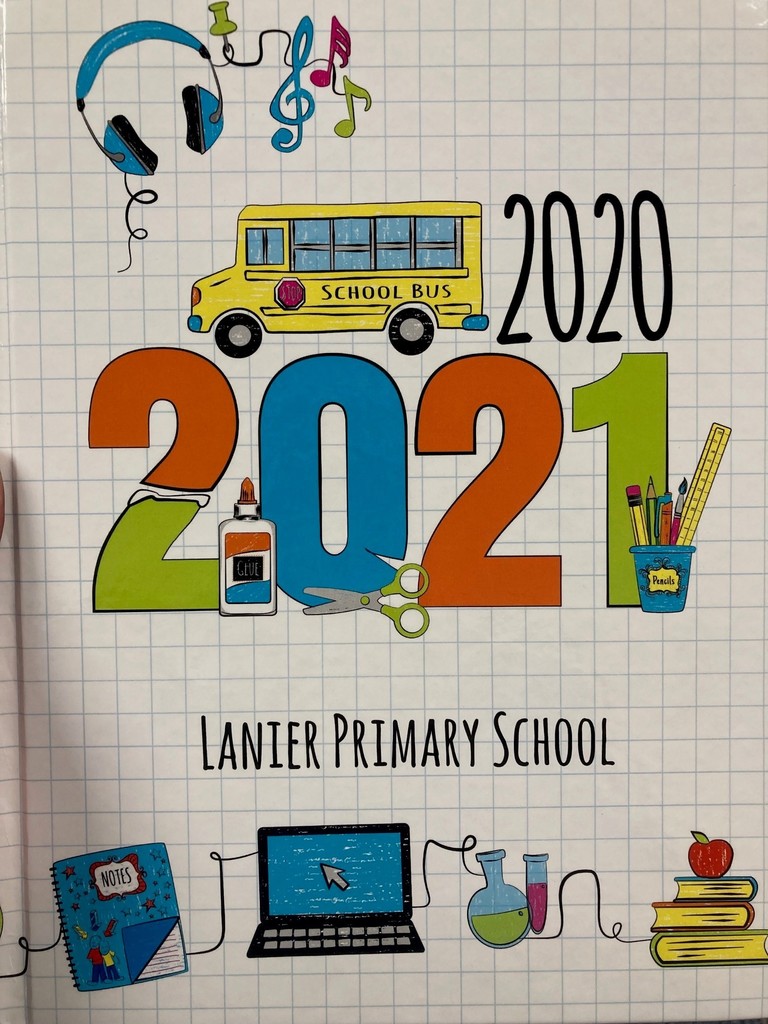 Don't forget to get your shots and screenings that are required to attend school.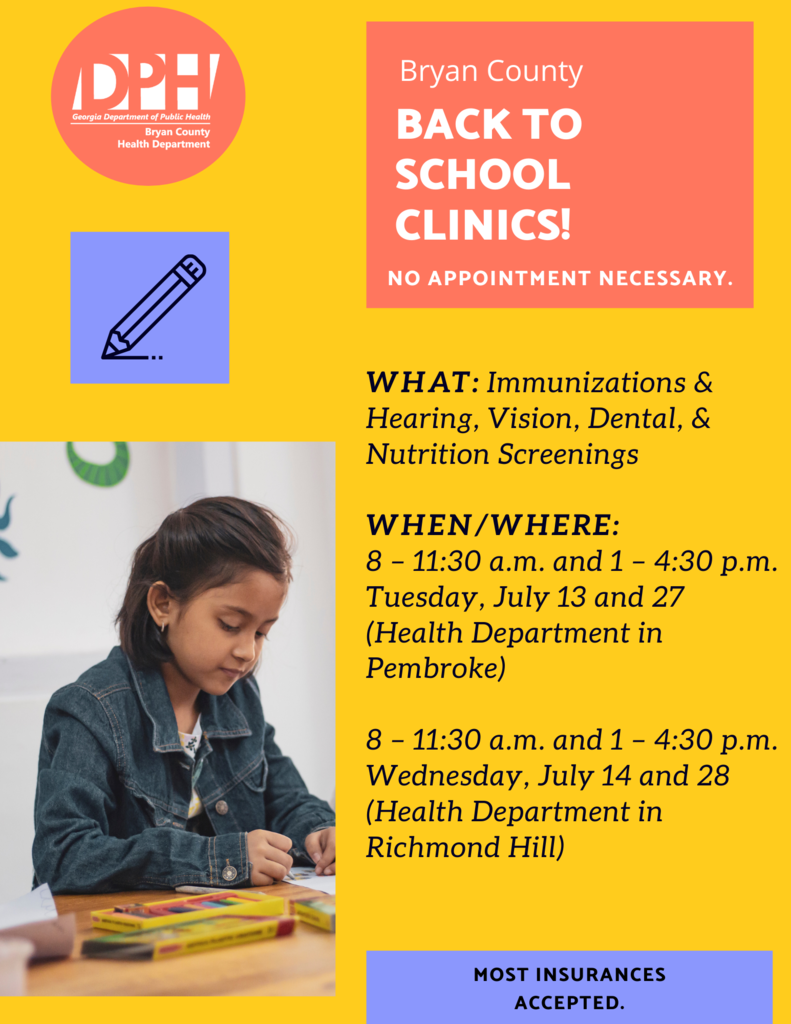 The faculty and staff at BCES want to say thanks to our amazing PTO for all of their support this year. Thanks for all you do!


Congratulations to the BCHS class of 2021. We are so proud of you guys and all of your hard work over the years.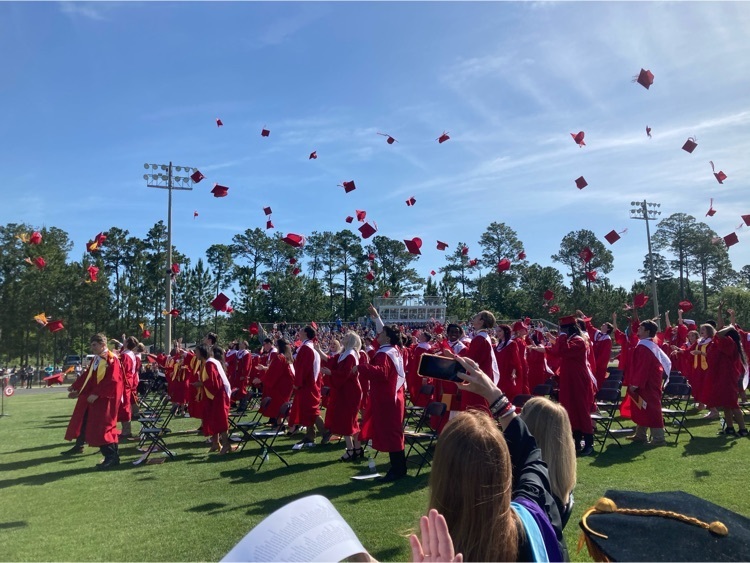 End of year events.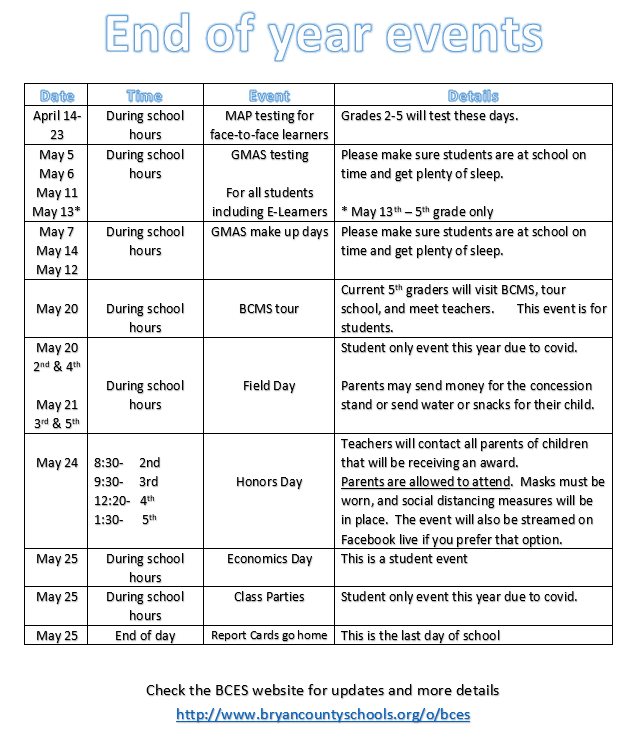 This year's yearbooks will be available May 14. We still have a few available for $25. Please bring cash or check to the office to purchase one. We also have a few yearbooks from last year that are on sale for $10.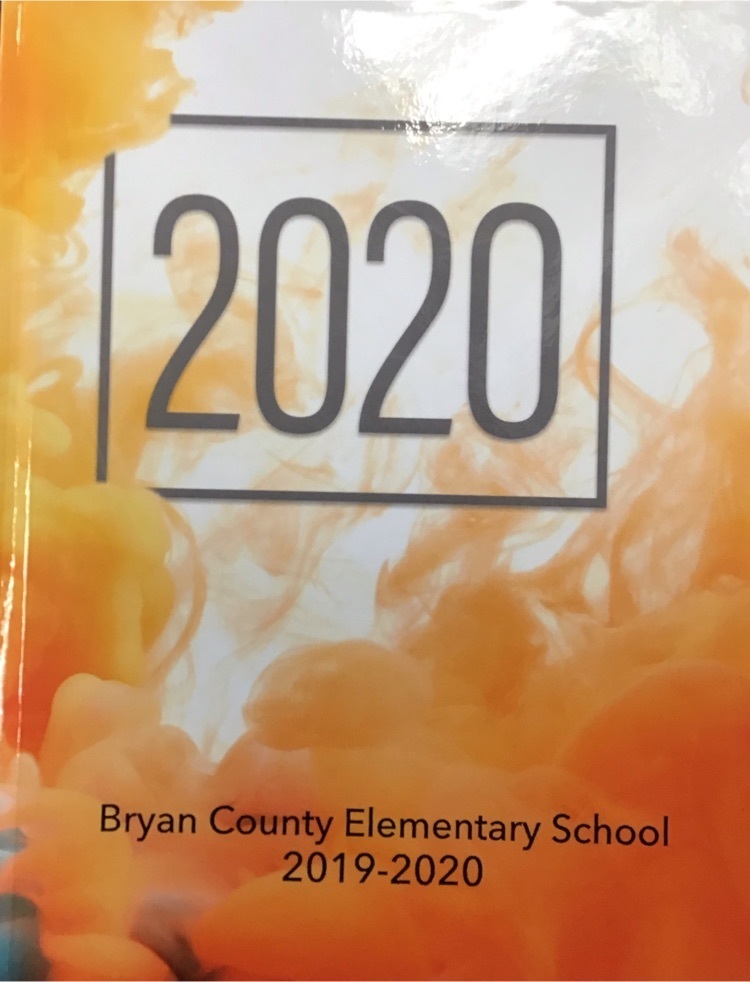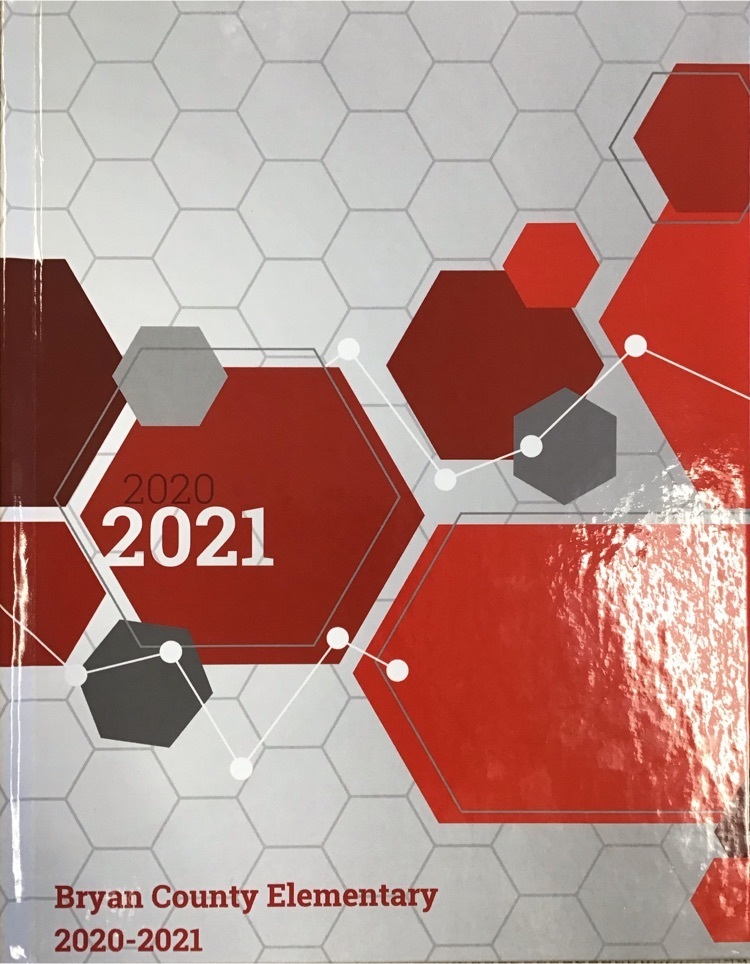 Today is the last day to order spring pictures. Proofs were sent home last Monday. You can order online or bring your money to school.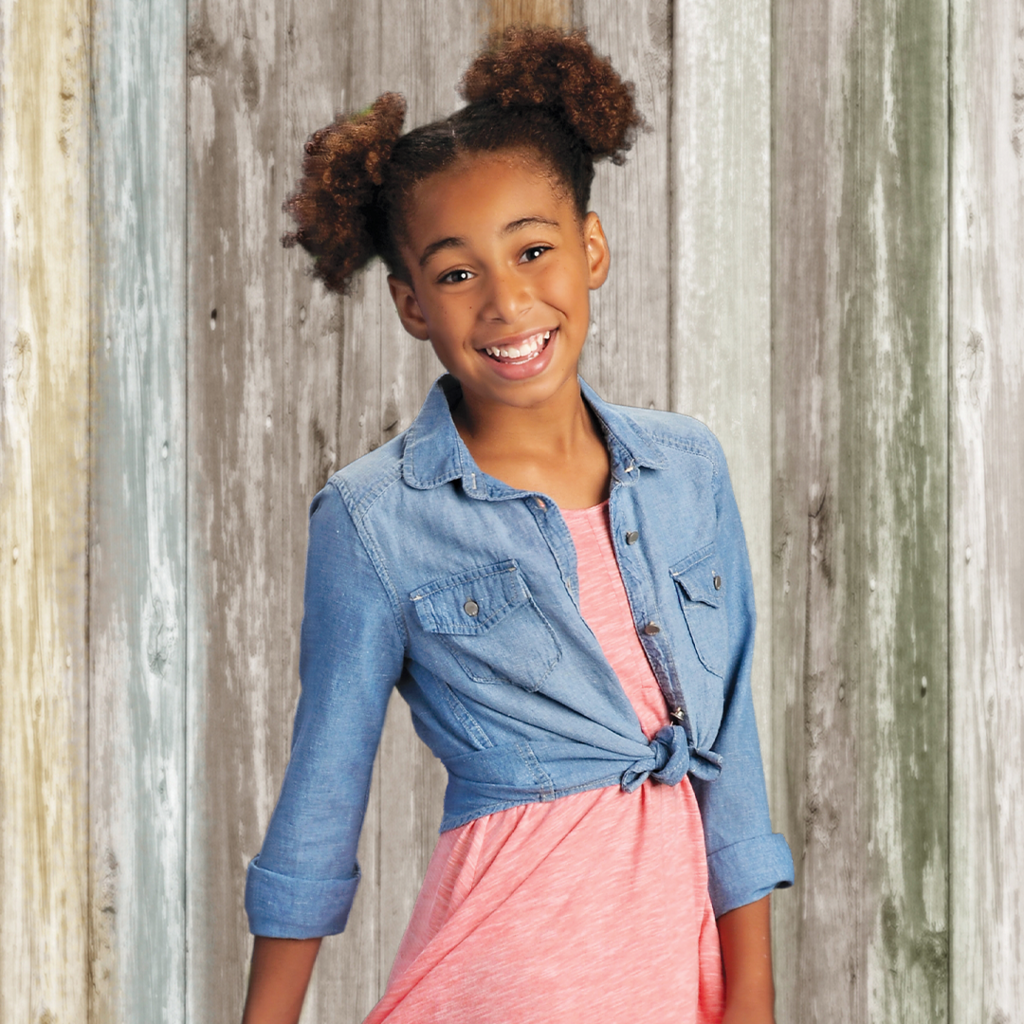 We have updated our end of the year events schedule to allow parents to attend Honors Day in person. All parents attending will need to wear a mask and follow social distancing guidelines. We also plan to stream the event on Facebook Live. We have missed you guys!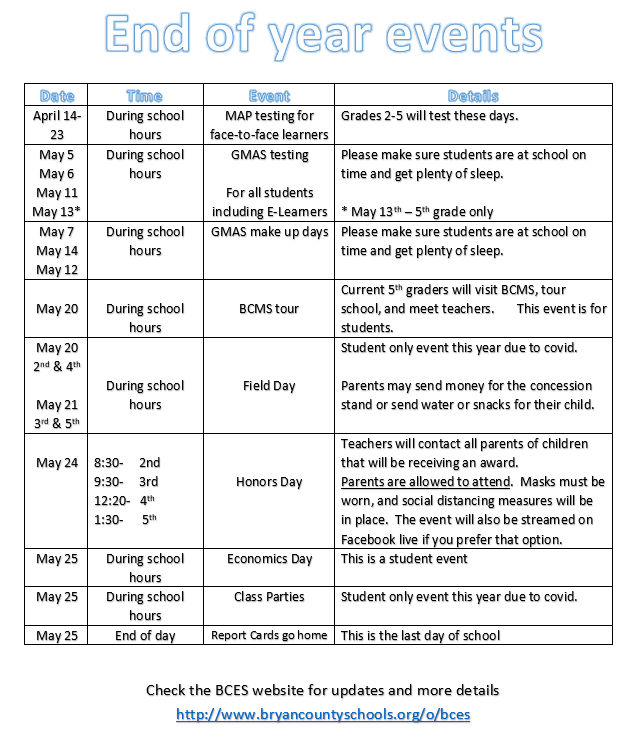 BCES artists have been learning about Earth Day and ways they can help protect the Earth. Students created a monotype. A monotype is a unique one of a kind image printed from a painted design. #HappyEarthDay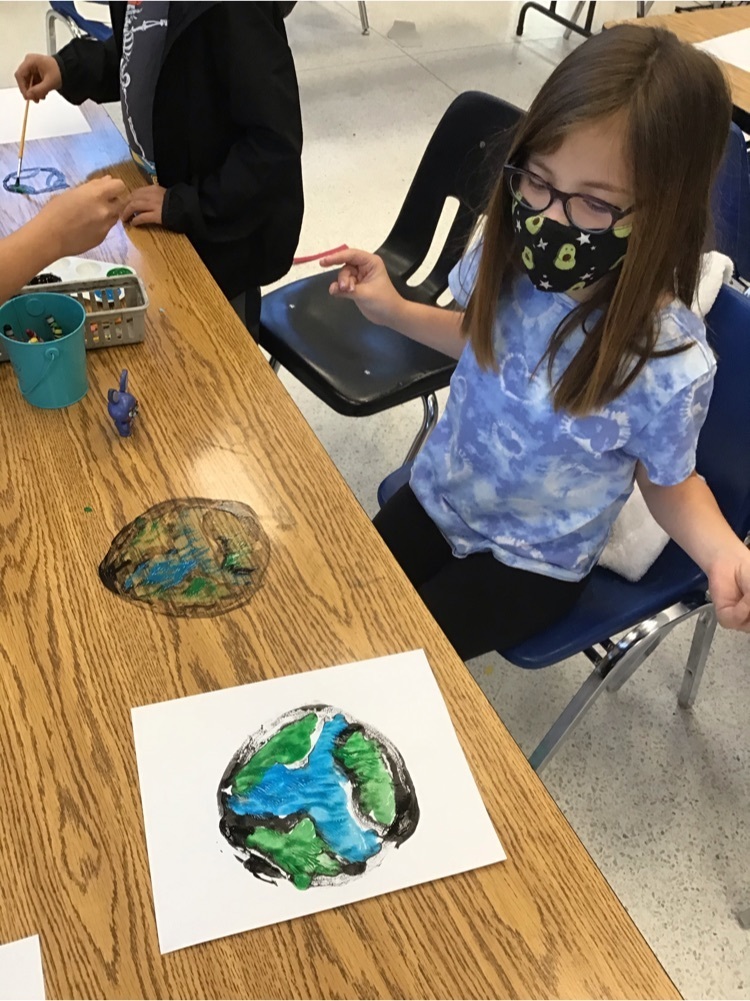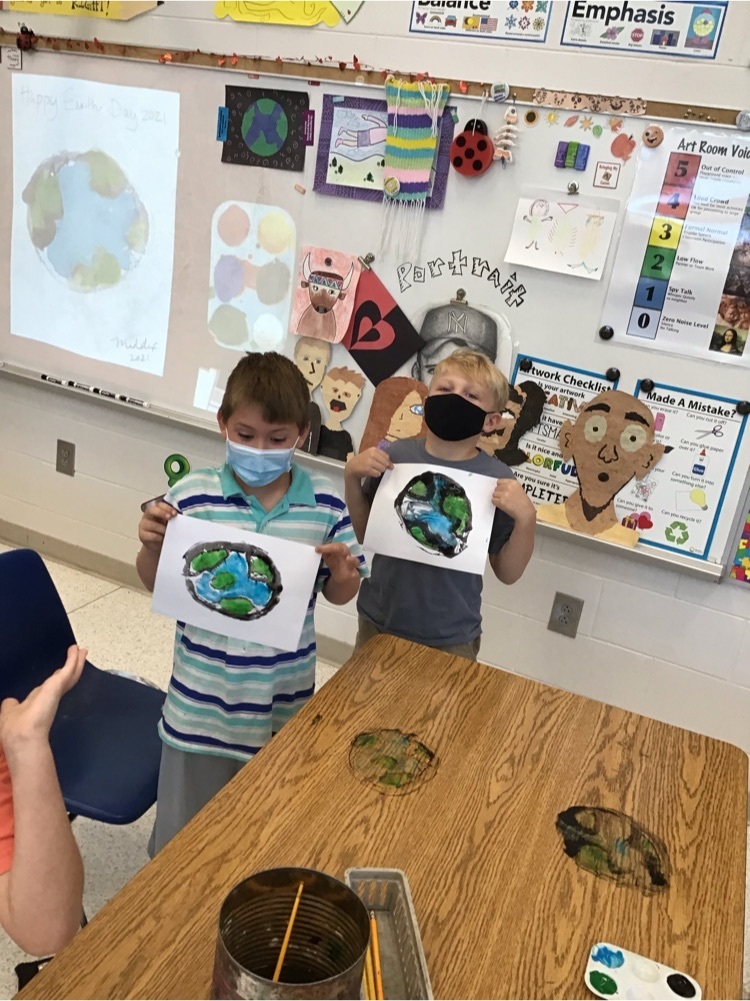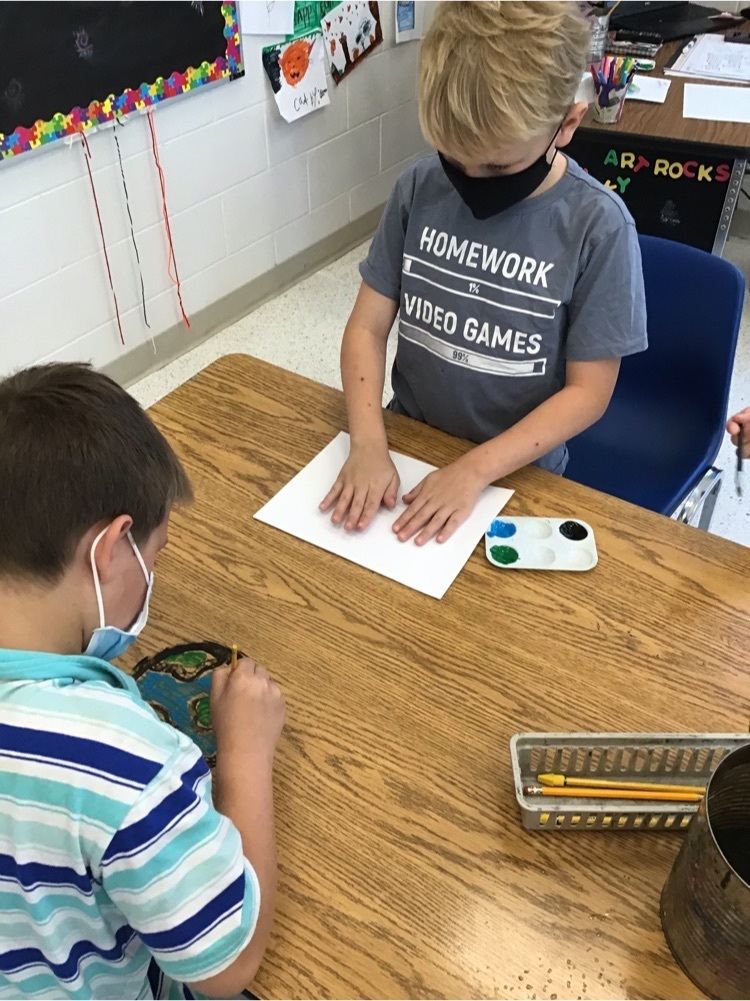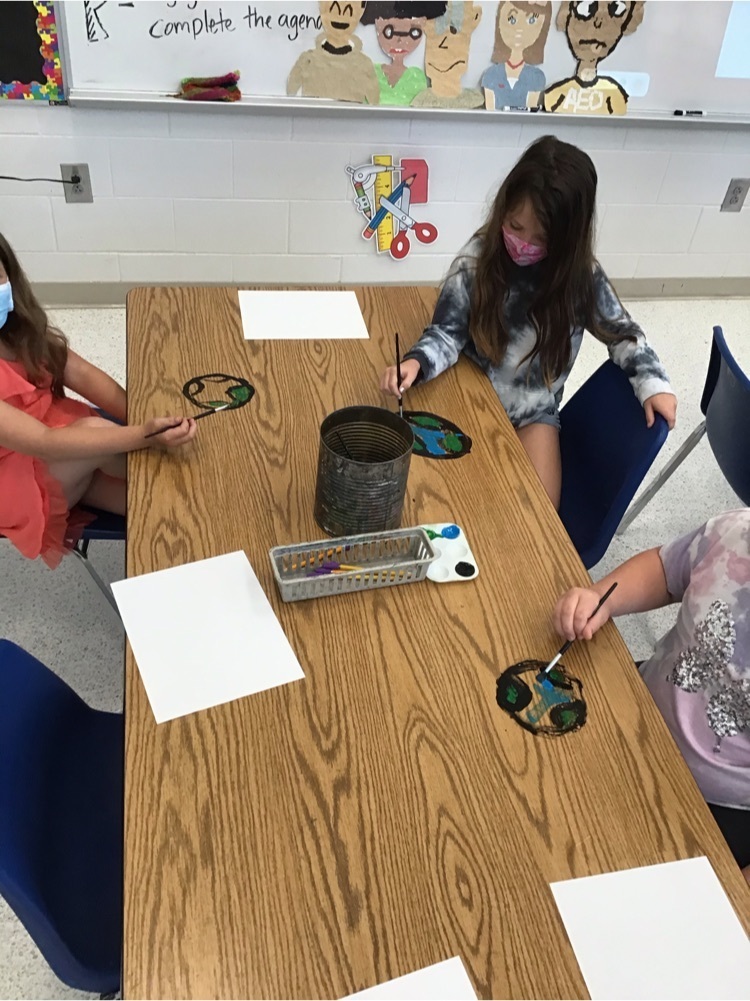 Upcoming events at BCES.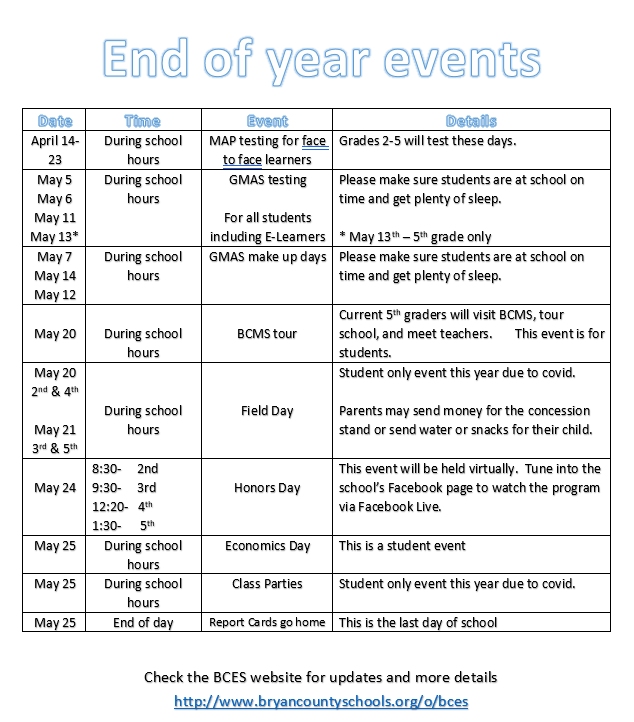 BCES will be sending cinch sacs home with your child on April 23rd. The bag will contain grade level resources to help your child prepare for the GMAS, practice math and reading skills, and provides parents with a list of things they can do to help their child succeed in school. If you have any questions, please contact Mrs. Gebhart at 626-5033 or on Class DOJO. E-learners: Your child can come to the office on April 23rd to receive their cinch sac of educational resources. If your child came in and took Spring Pictures, you can pick up your child's proof on April 23rd as well.

Spring picture proofs will be sent home today with your child. Orders are due by April 27th. E-learners can pick up their picture proofs on Friday April 23rd from 8:00 - 4:00.