Don't forget that Open Houses start tomorrow! We can't wait to meet you!!

Welcome BCS Staff!! First day of pre-planning. Off to a fantastic 2017-18!!

Blood Drive at RHHS- The American Red Cross needs your help! The need for blood is great! This is their only collection for that day and they really need donors. Please stop by RHHS on August 4th!!

New School Times!

Tip The Trailer with school supplies for BCS students!

If you are a CURRENT BCS Substitute Teacher, please check your email account for important info about being a BCS Substitute Teacher for the 2017-18 school year.

The BCS Central Office will be closed until Wednesday, July 5th. Have a great weekend!

BCS substitute teachers, please check your email for important information from Human Resources about the 2017-18 school year.


Enjoy!

Congratulations to all our BCHS and RHHS graduates! You did it! And so your journey begins, best wishes in your next adventure! 🎓🌟🎉

Schools/Teachers across the district collaborated on updating the BCS grading and reporting procedures with Lissa Pijanowski #onebryan

Happy Nurses Week to all of our school nurses! Thank you for taking care of our students! ❤️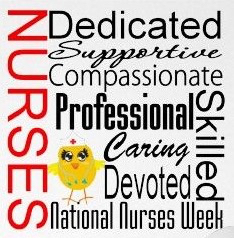 Our teachers make our school system awesome! Check with your school for specific details. #BCSRocks #OneBryan

We can't wait to see everyone tomorrow! We will resume our regular schedule.

For all of you planning to go to school tomorrow, we appreciate your enthusiasm but please remember there is no school this week. Enjoy your spring break!

RHHS held the BCS Special Field Day on April 14th. Thanks to BOE members Amy Murphy and Karen Krupp for volunteering their time to support our students.

Spring Break is next week! Students and teachers will return on April 24th. Enjoy and stay safe!!