News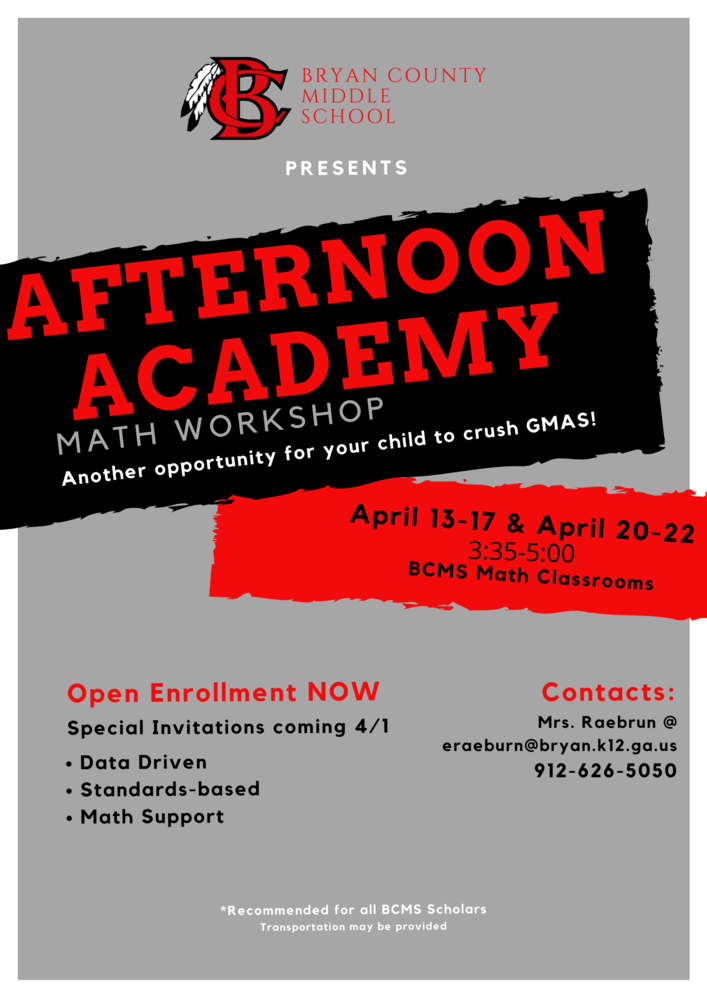 Parents, we're offering an opportunity for your child to crush the Math portion of the GMAS! Join us from 3:35 - 5:00 on April 13-17 and April 20-22. Enrollment is open...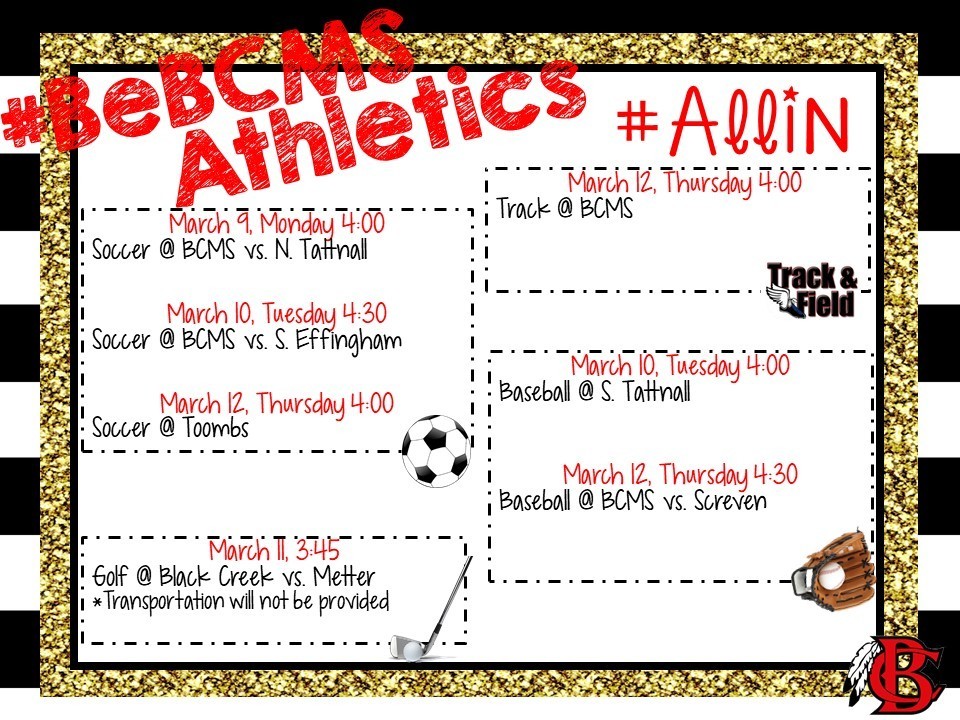 Rain, rain, go away! Next week has a much lower chance of rain, which means a much higher chance of catching your #BeBCMS Scholars in action. Come catch the Soccer, Track,...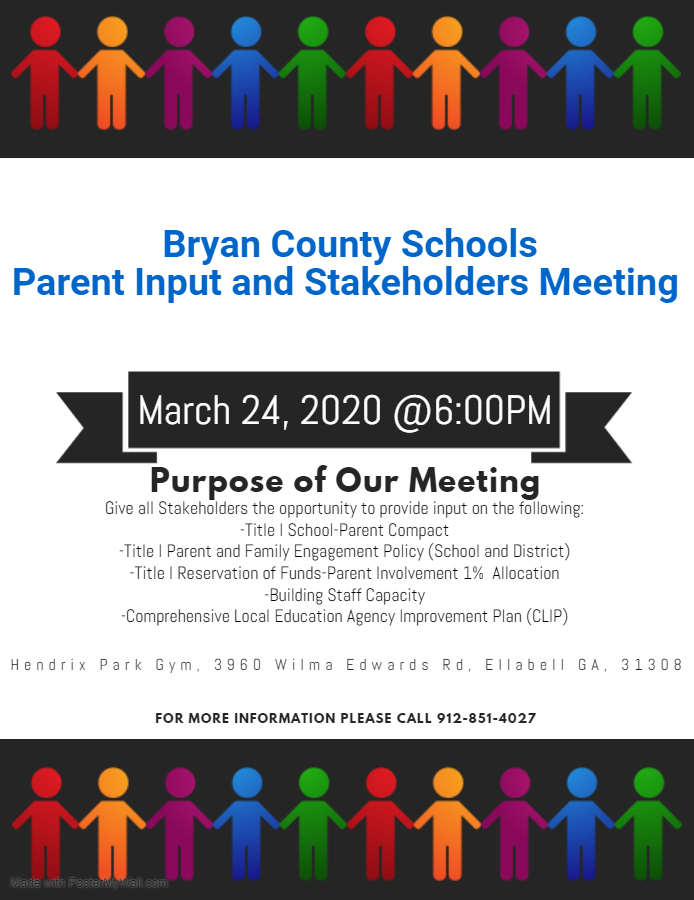 This meeting has been cancelled.
SEE ALL NEWS