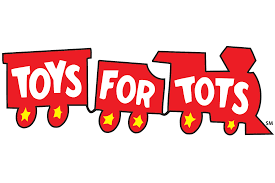 2016 "Toys for Tots" Baseball Camp
Dondi I. Mock
Tuesday, December 06, 2016
This 1 day camp will focus on the fundamentals of hitting, pitching, bunting, situational hitting, fielding, and strength and conditioning. All the donated toys will be taken to "Toys for Tots" for distribution.
Participants should bring their bat, helmet, glove, and cleats. They should also wear baseball pants, warm cloths, and protective gear.
CAMP STAFF:
RH Baseball Coaching Staff
Current RH baseball players
LOCATION: RICHMOND HILL HIGH SCHOOL BASEBALL FIELD
TIME: 10:00 AM-2:00 PM
DATE: SATURDAY Dec 17, 2016
COST: 1 TOY to be donated to "Toys for Tots" (bring the day of camp)
AGES: 6-13
Players need to pack a lunch of their own.