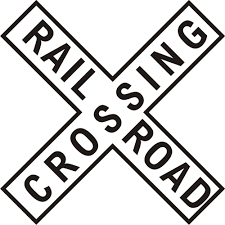 Weekend Railroad Crossing Closure
Dondi I. Mock
Friday, November 18, 2016
CSX Weekend Railroad Crossing Closure Scheduled on SR 144 in Richmond Hill
RICHMOND HILL – At the request of CSX Railroad, the Georgia Department of Transportation announces a three-day road closure in conjunction with railroad crossing improvements on State Route (SR) 144 between Richard Davis Drive and Frances Meeks Way in the City of Richmond Hill. SR 144 will be closed at the railroad crossing and traffic detoured beginning 9 a.m., Friday, November 18 continuing through 5 p.m., Sunday, November 20.
Georgia DOT maintenance crews will install the road closure with a detour in place as vehicular traffic cannot cross the railroad tracks during this work. The roadway will reopen early if the work is completed ahead of schedule or could possibly be closed longer if weather delays the work.
Motorists will be able to access businesses, schools, and residences in the area up to work zone.
The detour routes will be signed as follows:
Eastbound along SR 144(Ford Ave) at SR 25/US 17/Ocean Hwy;
Traffic traveling eastbound on SR 144 will detour 1.42 miles south on SR 25/US 17 to Harris Trail then turn left. Traffic will travel 2 miles on Harris Trail to timber Trail, then turn left and travel 1-mile north to SR 144 where the detour ends.
Westbound along SR 144(Ford Ave) at SR 25/US17/Ocean Hwy;
Vehicles traveling westbound on SR 144 will travel 2 miles on SR 144, then turn left on Timber Trail. Traffic will travel 1 mile south then turn right to Harris Trail. Travel east on Harris Trail to SR 25/US17/Ocean Hwy then turn right and travel 1.42 miles where the detour ends.
For more information on Georgia DOT, please visit www.dot.ga.gov. You may follow us on Facebook (https://www.facebook.com/GDOTSouthEast) and Twitter (@Georgia DOT-Southeast)