LIVE FEED

LPS ,
4 days ago
As a result of Governor Kemp's recent order - the neighborhood parade scheduled for Friday, April 3rd has been postponed. Thank you - Dr. Emerson
view image

Lanier Primary School ,
5 days ago
We are excited to see everyone on Friday during our Teacher Parade!
view image

Bryan County Schools ,
5 days ago
We have established a centralized location where BCS technology devices will be issued and replaced by appointment. The tech depot will be open on Tuesdays and Thursdays between the hours of 9:00am & 1:00pm.
Scheduling of appointments can be done by either calling or using this online link: https://tinyurl.com/upqh47h
North Bryan Tech Depot:
Bryan County High School Front Lobby
1234 Camelia Drive, Pembroke, Ga 31321
Contact number: 912.704.1804
LPS ,
5 days ago
Hello All, LPS is excited to participate in neighborhood drive through on Friday, April 3rd. Please see our FB page for route and times. See you soon!!!!
SEE ALL posts
News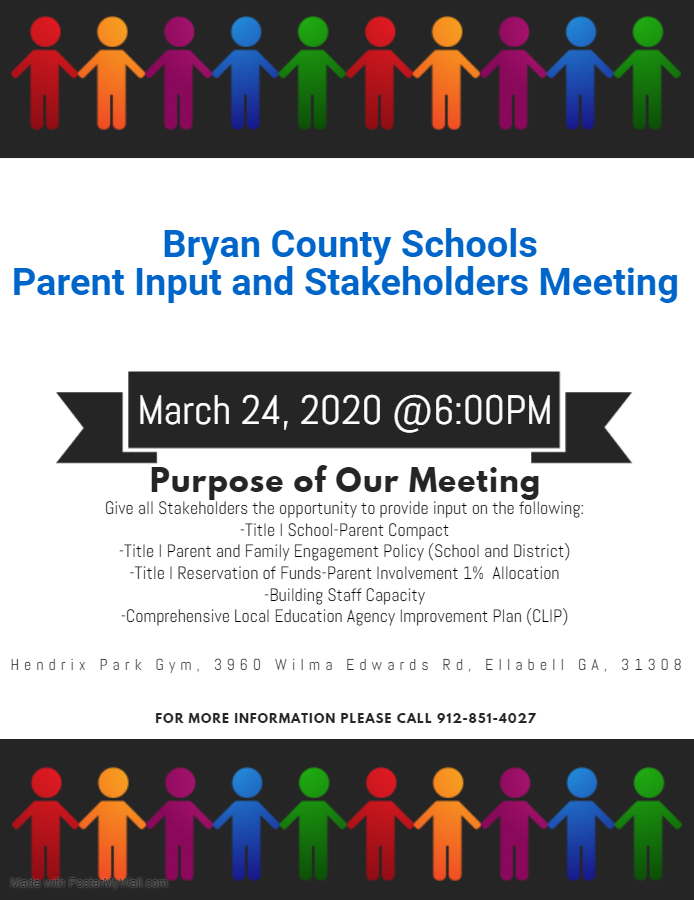 This meeting has been cancelled.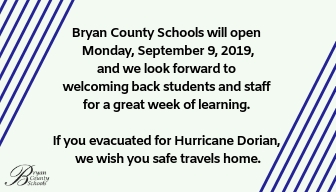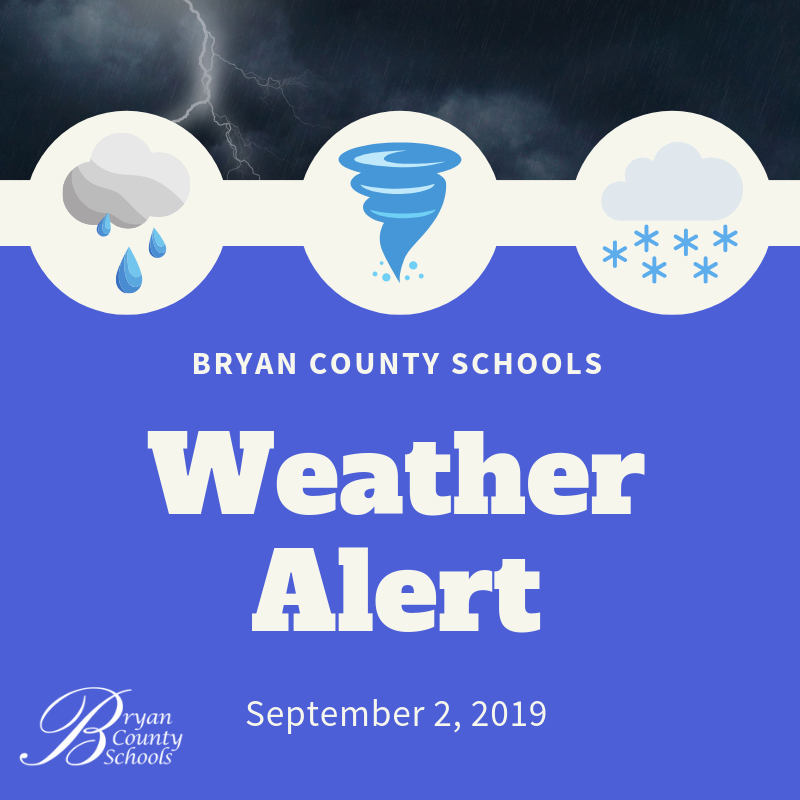 The safety of our students and staff continues to be our highest priority as we make decisions regarding the weather. In our most recent interaction with Bryan County...
SEE ALL NEWS